4 Tips For Building A House For Cats
Cat lovers will find here four tips to build a cat house, easy and economical. In addition to making them happy with an exclusive place for them, they will feel safe.
Making a house for cats is very easy, and it is not necessary to spend a lot of money buying one. We can do DIY at home to give them a cozy shelter, whether we have a minino at home or decide to make one for wild cats .
There are multiple benefits to our health having a cat: they are independent and affectionate. Your company reduces stress and anxiety, increases sociability, and improves our relationship with others and our environment.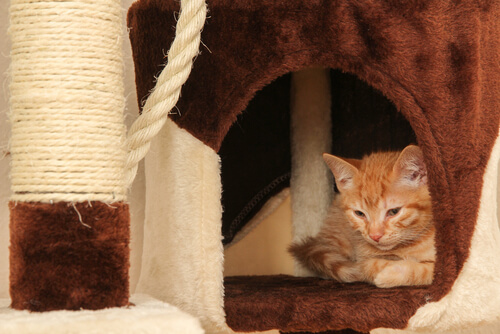 Useful tips when taking a cat home
When we decide to take a cat home, it is advisable to think about preparing a suitable habitat for it, for which it is necessary to take into account its breed, size, age and whether they should share spaces with other pets; all this to facilitate the adaptation process of the new member of the family.
It is advisable to place protective nets on the windows, to prevent an accident.
Likewise, they have to be provided with high structures to allow them to climb freely and safely: shelves, boxes or lift bridges.
Provide you with abundant and easily accessible water, such as an automatic water dispenser, as cats are prone to kidney failure.
Tips for building a house for cats
Houses for cats made of cardboard
It is very easy and economical to build the cat's house with cardboard boxes – for this you can use one or several boxes and design a cozy shelter. With one or more floors. The important thing is to make sure that you place a large enough entrance, at least about 15 centimeters, so that the cat can come in and out in comfort.
It is preferable to avoid very large windows, as it would detract from privacy. The advisable is very small windows, even slits. The interior can be lined with scraps of fabric of pleasant colors, and placed as a carpet corrugated board.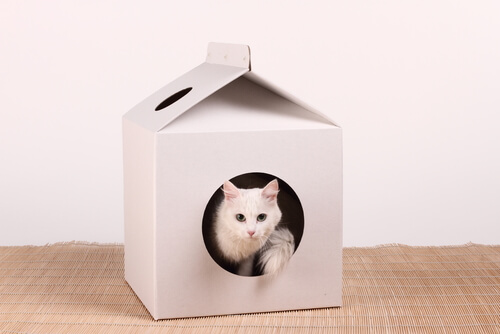 If desired, we can add one or two rooms, which we can achieve with adhesive tape. With an additional box we can create a second floor, to place your favorite toys.
The house should be cozy, fun and safe; it includes a small blanket and a bed for cats. To keep the new house clean, we need to make sure that food, water dispenser and sanitary sand are not close to the house.
With wooden sheets or the well-known wooden pallets you can assemble cubicles, which can then be nailed to the wall, with pallets in the form of stairs.
We can include small cushions or a piece of cloth, or some straw to dig. They are ideal for winter because it will keep them warm; remember that cats are very sensitive to cold.
As in the previous case, the ideal would be to place food, water, and sand in a neutral place of the house. This will facilitate the cleaning of the house as far as windows are concerned.
Another interesting idea is to achieve a fabulous hideout. With five wooden slats or broom sticks, cut into the same size and string to tie, we will achieve a peculiar Indian tent for our cat.
For the construction of this easy and fun tent, the five slats are knotted at one end; the idea is that they can stand on their own on the floor. What follows is to coat the structure with a fabric of beautiful colors.
If our idea is to offer shelter to cats living outside the house, especially on winter days, they can be easily built using plastic containers or wood.
We must bear in mind that it must be a shelter that protects them from cold, rain and strong winds. Therefore, the materials must be resistant and of a suitable size, so that the heat of the cat's body can heat .
The house must be a few centimeters from the ground — at least 45 centimeters — to protect it from snow, rain or possible flooding. It is necessary to create entrances and exits, and it is advisable to insulate the ceiling and walls with foam material.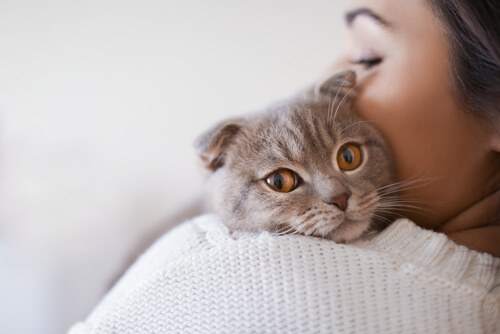 What should I buy before bringing my cat home?
If you wonder what I need before bringing my cat home, this information will be very useful to you as there are several things you need to keep in mind.
Read more"