6 Tips When Working As A Dog Walker
The new generations have brought fresh air with new jobs that anyone can do. For example, being a dog walker. Have you ever thought about it? It may not be something you can live from, but it could give you an important extra to make ends meet with.
Tips for being a good dog walker
We must not underestimate this work because, like others, we must learn it and know how to develop it in the best possible way. So here are some tips for you to get it too .
It's all starting.
If you have already decided that you want to start working as a dog walker, the most difficult thing comes in the beginnings. You have to make your way and the best way to do it is to do it with people you already know. Offer to the dogs of your friends and neighbors, because even if you do it for little money it is possible that they will then speak well of you to others.
If you want to take a step further, talk to your music or language classmates, or anywhere else you go, such as the gym or a game of a sport you practice. It is important that you explain to them that you want to work as a dog walker, so that they can talk to others about you.
Talk to some agency.
Believe it or not, there are agencies that are dedicated to this, and signing up for one may be useful to you. One of the questions they will ask you is if you have experience, which you will have obtained if you started by putting into practice the previous advice.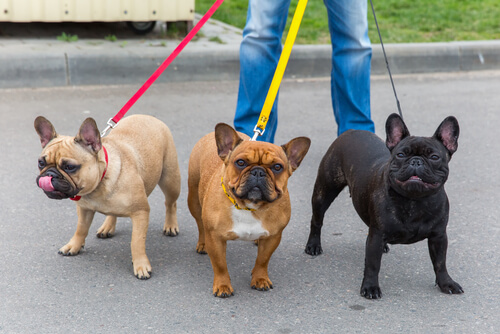 But agencies have advantages and disadvantages. In this case, the advantage is that you will not have to worry about looking for customers, as they will. But he has the disadvantage that he is one more middleman, so you will earn less and, in addition, he will be your boss, so you will have to stick to his schedules and rules.
Get a certificate
Being a dog walker is not so simple and if you offer your services you have a certificate to contribute, finding customers will be much easier. There are schools that even offer scholarships. This will help you find your own clients and get an agency to hire you, in case that's what you want.
Get to know your city
If you are going to do this, you will have to know the city like the palm of your hand, especially in relation to dogs. Know where are the best parks, the piican, swimming pools, or beaches if you live in coastal areas, natural places where you can make routes with them, and any other corner you can find.
If you manage to locate all these points, chances are that when you start working you will enjoy walking your new friends and you won't have to be wasting your time around.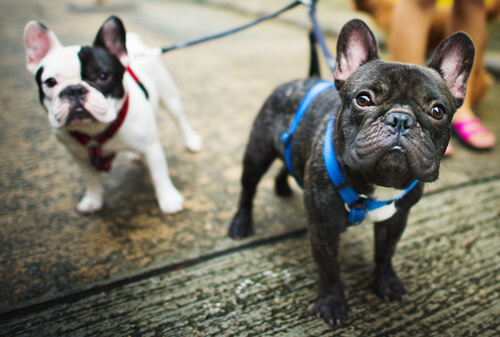 Get along well with the owners
It is important that you know how to handle dogs, but you should also know how to do it with the owners. Think that being kind, flexible and reasonable are qualities that we all value and that, if others perceive in you, they will tell more people.
Misunderstandings may arise at some point, but if you are able to handle them calmly and sympathistically, you will gain the trust of everyone and open new doors to other customers.
Get in shape
Being in shape will be essential for you to walk dogs. Sometimes the walks you have to find them will be long, or you may have to travel long distances to pick up each one at home . If during your leisure time you work to be in shape, you will see that the work is less heavy.
You see that with these tips it is not difficult to get to be a good dog walker. Put them into practice and use this new form of employment to earn an extra. Or, who knows, maybe to live off it.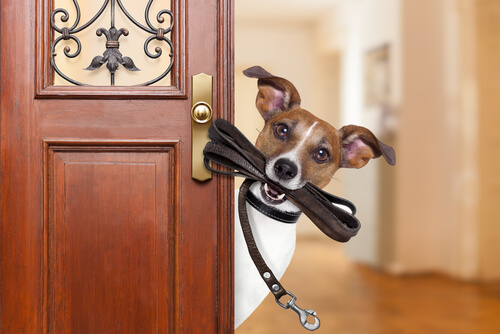 Do you want extra money? Walk dogs
If you want to earn extra money or get a stable job, walking dogs is an excellent option. We help you get it. Read more"