A Spa For Your Dog
The idea of escaping a weekend from the big city to a leisure and relaxation space is great, right? Well, now we can also enjoy this experience with our best friends. In Spain it is already possible to choose the best spa for your dog among the various businesses that accept pets.
Next, we show you the 7 spas in Spain that already allow us to stay with our dogs.
7 dream places to choose the best spa for your dog
1. Hotel in Barcelona — book
now
This modern and luxurious resort, situated in a huge golf club, can be an excellent spa option for your dog. Among the facilities offered by the establishment are: a spa with numerous treatments, a fitness area, a massage centre, a golf club .
A possible "disadvantage" is that only some rooms allow pets and animals must weigh up to six kilos. Therefore, it is only recommended for cats or dogs of small size.
2. Aguas de Villaharta (Cordoba-Andalusia)
This beautiful spa located in the Sierra Morena Natural Park is the perfect union between culture, comfort and relaxation. The original construction dates back to the 19th century, which invites us to learn more about the history of the region .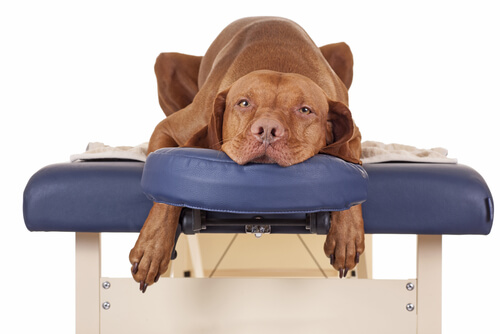 But it also offers all the most modern treatments in its spa area and the technological benefits of our era for an unforgettable stay. Our dogs will also be pleased with the extensive green area to exercise your body, mind and senses.
3. Areatza Spa (Biscaya-Basque Country)
In addition to its extensive spa circuit and massage centre, this spa located in the Gorbea Natural Park accepts dogs and cats. Logically, the basic condition is that they are well educated and their owners undertake to take care of them properly during their stay .
Surely your best friend will love spending a few days in this unspoilt landscape, with plenty of green space to wallow, run, play and enjoy good naps.
4. Hotel Norat Marina & Spa (Pontevedra-Galicia)
The modern Norat Hotel is located in the heart of the beautiful fishing village of O Grove. Its design and facilities are already worth knowing, but it also offers a very diverse range of beauty treatments and relaxation circuits in its spa.
Norat not only accepts pets in many of its rooms, but also dedicates a special space for our best friends. Owners only need to request it at the time of booking to enjoy the spa knowing that their companions will be well cared for .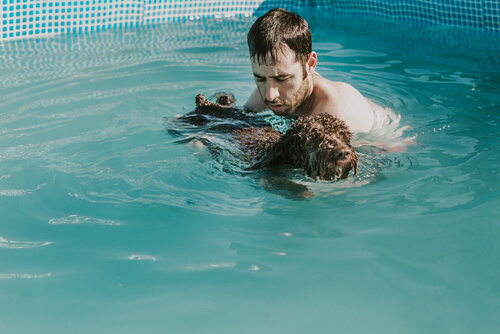 5. Hotel Maria Manuela (Benia de Onís-Asturias)
Maria Manuela is located right at the entrance of the Picos de Europa National Park, in a landscape worthy of film. The design and style of each of its facilities is designed to provide an unforgettable experience to its guests.
Its architecture connects with the tradition and history of the place, but the hotel offers the most modern treatments in its full-fledged spa centre that mimics a cave. Dogs are welcome and even have their own bed in their owners' room for a very low cost.
6. The Grand Hotel in Barcelona — book now
The Blancafort has been one of the first spas in Spain to open its doors for pets. Its historic building has been completely refurbished inside to offer maximum comfort to guests . It offers massages, beauty and relaxation treatments in its privileged spaarea.
It is located just five kilometers from the reservoir of Baños, in the famous Baños de Montemayor. Its ample space is ideal to enjoy with our pets and also has its own exit to the spa of Montemayor, an idyllic place, ideal for a great experience.
7. Spa of Alhama de Aragon (Zaragoza)
This spa is very close to the spa town of Alhama de Aragón, famous for its thermal waters. In addition to a complete spacentre, it offers comfortable rooms to enjoy your stay with your pet .
This space can be the perfect spa for your dog, as it has a large green park in an atmosphere of great tranquility. It can also be the ideal opportunity to discover the beautiful Monastery of Piedra, founded in 1195 by Alfonso II of Aragon.